How To Make Your LinkedIn Stand Out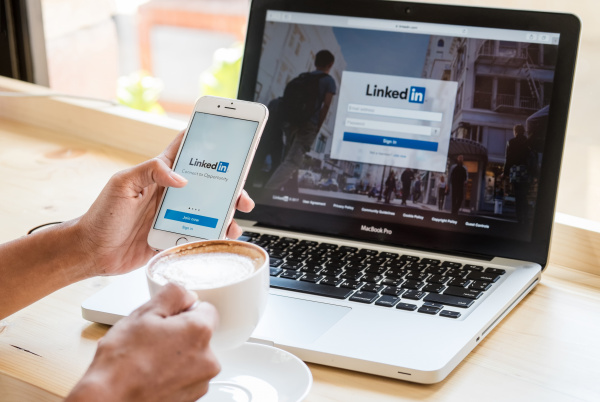 LinkedIn - the professional networking website that everyone knows but barely uses. With 3 million of 690 million users posting weekly, there is a lot of potential to stand out and make LinkedIn work for you. Navigating LinkedIn can be complicated as there are millions of users trying to stand out while maintaining a professional image.
Prepare Your Strategy
LinkedIn is a tool that can aid in your career development when it is used correctly. The first thing to do before creating your LinkedIn profile is to define your goals. What is your reason for creating a LinkedIn? Ask yourself what is your purpose, who do you want to connect with, and what kind of content do you want to present. All of these things are critical to helping you create a profile that complements your image and brand.
Create a LinkedIn Profile
After you have developed your strategy, it's time to create the profile. Getting started is easy. Sign up for a LinkedIn account using your email and creating a password, and then start designing your profile.
Profile and Background Photos
After you have signed up for a profile, it's time to start building your brand and image. The first look anyone gets of you and your profile is your profile picture and background picture. Your profile picture should be a picture of you that is dressed professionally, well lit, and your face should take up about 60% of the frame. For your background photo, using a background for your current company will make it simple and easy if you have one or find one that matches your personal brand.
Build Your Network
After you have put in your pictures and information, it is time to build your network. Start connecting with co-workers, former classmates, and people in your industry that would be helpful to your career. If you are trying to connect with someone you do not know or have not spoken to in a long time, send a message with your invitation to connect. Building your network will continue throughout your entire career and should be managed regularly.
Create Relevant Content
Finally, create content that is relevant to your personal brand and image. Share information like articles, statements, and case studies that are relevant to your expertise. Your credibility means everything in the professional setting, so make sure you are creating content that is meaningful, that adds value, and that is reliable.
LinkedIn is a great tool to use to boost your career and stand out from the masses. Ensuring that your profile stands out and relates to your personal brand can boost your career. For more tips and tools on how to make your LinkedIn profile stand out, watch Recruitment Academy's Webinar The Perfect LinkedIn Profile presented by Aneta Korinkova. Register here.

---
Aneta Kořínková has been connecting the right people with the right jobs for more than 10 years. She recently launched a Job Podcast, in which she not only advises how and where to look for work, but also talks to guests about how to combine work, family and personal development.
Recruitment Academy is a unique certification and training authority in the field of recruitment. It currently offers its services in 12 countries in Central and Eastern Europe. In addition to training, the Recruitment Academy certifies experts in the field of recruitment.
Poslední aktualizace sobota, 16 duben 2022 19:24